Howdy, Stranger!
It looks like you're new here. If you want to get involved, click one of these buttons!
Quick Links
Welcome to the Edmunds forums! We are changing the way you sign into our forums.
Click here
to learn more.
"Friends Don't Let Friends Modify Cars"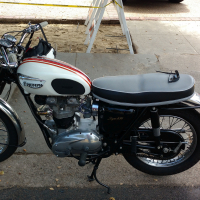 Mr_Shiftright
Sonoma, California
Posts: 60,708
That's the title of a recent article in Inside Line, written by Edmunds' own Jack Lanier.

The gist of the article was that the author has seen so many failures, break-downs and disasters with modified cars, to say nothing of degraded rather than upgraded performance, that he suggests, at the end of the article, the following:

"My best advice is this: if you don't like your car and want to make it better, buy something else".

What's your opinion of this point of view about major tuning & modification of stock cars?
MODERATOR --Need help with anything? Click on my name!
Tagged:
This discussion has been closed.