Howdy, Stranger!
It looks like you're new here. If you want to get involved, click one of these buttons!
Quick Links
Have you received a recall notice for your car, but decided that you're not going to take it in to get it fixed?
If so, a reporter would like to talk to you about it. Please reach out to
[email protected]
by Wednesday, September 26, 2018 telling us why you decided not to get the repair, and the Edmunds PR team may connect you with the journalist.
If you experience loading issues with the login/register form, please completely disable ad blocker or use an incognito or in-private window to log in.
All About Exhaust Systems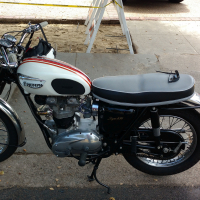 Mr_Shiftright
Sonoma, California
Posts: 61,467
This forum is specifically for exhaust system questions about any car. This includes catalytic converters, mufflers, tailpipes, hangers, bad smells, 02 sensors, smoke and possible drivability issues related to bad catalytics.

The forum is NOT for modifications (See our new "Speed Shop" Board!!)or for engine problems....just from the exhaust manifold on back, folks!
MODERATOR --Need help with anything? Click on my name!