Howdy, Stranger!
It looks like you're new here. If you want to get involved, click one of these buttons!
Quick Links
If you experience loading issues with the login/register form, please completely disable ad blocker or use an incognito or in-private window to log in.
Top Ten Careers For Crashing and Burning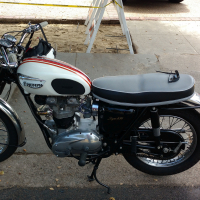 Mr_Shiftright
Sonoma, California
Posts: 61,714
It's not clear exactly why drivers in certain professions crash more, but Quality Planning Corp., a company that validates policyholder information for car insurance companies, has collected statistics about car accidents and speeding based on profession.

What do you think is going on here?

1. Doctors
Per year, every 1,000 doctors average 109 accidents and 44 speeding tickets, landing them at the top of the list.

2. Lawyers
Per year, every 1,000 lawyers average 106 accidents and 37 speeding tickets.

3. Architects
Per year, every 1,000 architects average 105 accidents and 72 speeding tickets.

4. Real estate brokers
Per year, every 1,000 real estate brokers average 102 accidents and 39 speeding tickets.

5. Enlisted military personnel
Per year, every 1,000 enlisted military personnel average 99 accidents and 78 speeding tickets.

6. Social workers
Per year, every 1,000 enlisted social workers average 98 accidents and 33 speeding tickets.

7. Manual laborer
Per year, every 1,000 manual laborers average 96 accidents and 77 speeding tickets.

8. Analysts
Per year, every 1,000 analysts average 95 accidents and 40 speeding tickets.

9. Engineers
Per year, every 1,000 engineers average 94 accidents and 51 speeding tickets.

10. Consultants
Per year, every 1,000 consultants average 94 accidents and 50 speeding tickets.
MODERATOR --Need help with anything? Click on my name!
Tagged:
This discussion has been closed.