Smell Makes Me Dizzy and Other Observations
[Deleted User]
Posts: 0
My wife and I have been test driving the 2015 Sienna XLE and the Honda Odyssey EX-L.
We are very torn as we like them both. We had a 2010 Odyssey for 3.5 years and so
the new one feels familiar.
We agree on most points for both and they are very, very close.
Odyssey - all likely tempered by having had one before
Pro: Like exterior looks better
Seats more comfortable
Steering is more nimble
Activation of camera for turns is very nice
Neg: Poor maintenance coverage
Two Honda dealers have been pushy and smarmy
They wouldn't include all maintenance like Toyota
Sienna
Pro:
Overall interior dimensions seems larger
More legroom for center row of seats
Maintenance plans much better - has Toyota Elite
Dash panel with XM/Weather is nice
Dealer has been no pressure and their service department is the best I've ever used
Neg:
Don't like exterior as much, although not bad
Steering less firm
This one doesn't have factory DVD, but they have offered aftermarket headrest DVD
which is interesting to wife since we have two kids who don't always want to watch
the same things.
This is the unit and seems nice: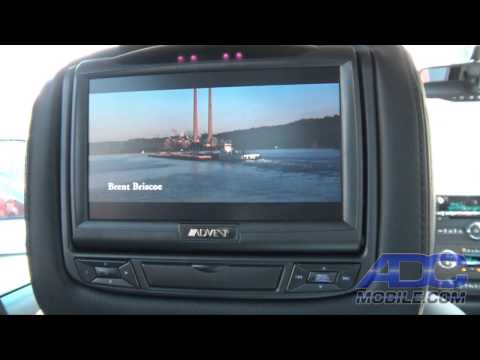 https://www.youtube.com/watch?v=zthfXkDCJF8
And the biggest of all. I thought it may be a visual disturbance issue with wide and low windshield
and not seeing nose of car, but the Odyssey is about the same. I was a little dizzy in the middle
row of the first one and even in the front of it. I drove a second one today. As soon as I sat in it
I began to feel the same feeling, van wasn't moving. I have to assume it is the off gassing of some
of the materials. This is likely accentuated by the 95F+ heat here in SC today.
Has anyone had the same experience and did it go away? We actually would feel bad not buying the
Sienna as the shopping experience has been great there. We currently have a 2013 Limited AWD
Highlander and RAV4. The service of the vehicles at this dealer has been great. It's Dave Edwards
in Spartanburg, SC by the way.
Thanks for your input. I would hate to buy a car that makes me dizzy. And wife will be driving to
Colorado in 10 days. I'll fly out and drive back a week later with them.
Tagged: