Howdy, Stranger!
It looks like you're new here. If you want to get involved, click one of these buttons!
Quick Links
Have you recently used your tax refund (or are you planning on using your tax refund) toward the payment of a new or used vehicle? If so, a reporter would like to talk to you. Please reach out to [email protected] by Tuesday, March 19 and the Edmunds PR team may connect you with the journalist.
2016 Toyota Tacoma Road Test | Edmunds.com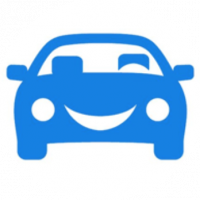 Edmunds.com
Posts: 10,006
The long-awaited 2016 Toyota Tacoma stays true to the midsize pickup formula that has earned it die-hard fans and a reputation for bulletproof reliability. Toyota has resisted the temptation to make it larger, focusing instead on enhancing the Tacoma's power, strength and off-road capability while simultaneously improving fuel economy, reducing interior noise and updating the cabin appointments.
Tagged: