Howdy, Stranger!
It looks like you're new here. If you want to get involved, click one of these buttons!
Quick Links
Have you recently used your tax refund (or are you planning on using your tax refund) toward the payment of a new or used vehicle? If so, a reporter would like to talk to you. Please reach out to [email protected] by Tuesday, March 19 and the Edmunds PR team may connect you with the journalist.
2015 Land Rover Range Rover Sport SVR Road Test | Edmunds.com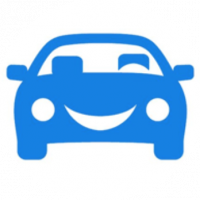 Edmunds.com
Posts: 10,006
With the introduction of the 2015 Range Rover Sport SVR, Land Rover is taking on the elevated performance of its rivals with an ultrahigh-performance model of its own. The all-aluminum four-door SUV gets a standard 550-horsepower supercharged V8 along with other enhancements that make the SVR a precise and exceptionally raucous on-road companion. Better yet, the heightened level of street performance comes without unduly compromising its off-road prowess.