Are you a current or recent car shopper who bought an EV and then installed solar – or who had solar already, making the decision to go electric easier?
OR
Are you a recent EV buyer (past 3 months) as a result of manufacturer incentives and dealer discounts on these vehicles, including year-end deals? Were you convinced to buy an EV after finding a good end-of-year deal, or due to uncertainty around which EVs will no longer qualify for full/partial EV tax credits in 2024? A national business reporter is interested in speaking with you. Please reach out to
[email protected]
by 12/15 if interested in sharing your story.
2016 Cadillac CT6 Road Test | Edmunds.com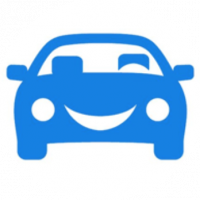 Edmunds.com
Member, Administrator, Moderator
Posts: 10,315
The 2016 CT6 is very much a classic Cadillac: a long, grand sedan with a plush cabin and distinctive American styling. There's more to the CT6, however, as the classic formula now includes modern Cadillac virtues like the latest technology and impressive handling dynamics. It reconciles the brand's storied past with present expectations better than any Cadillac before it, but it's not always enough to push the CT6 above its primary competitors from Germany.
Tagged: