Have you recently switched from a gas-powered vehicle to an EV, or vice-versa? A national TV broadcast network would like to speak with you; please reach out to
[email protected]
by 12/5 for more details.
Are you a current or prospective Tesla customer who is having a change of heart about the brand? A national news reporter would like to speak with you; please reach out to
[email protected]
by 12/5 for more details.
location of speed sensors 1992 Plymouth Voyager 3.3?
Hi,
Can anyone point me to a diagram of the location for the speed sensors on a 1992 Plymouth Voyager with a 3.3L engine?
Neither my speedometer nor odometer work.
I replaced ONE of the sensors, I think the output sensor (white sensor with no gear on it), but I'll be damned if I can find what I was told by a shop was the input sensor with a gear on it, which I was told was an input sensor? Like the one in this youtube video.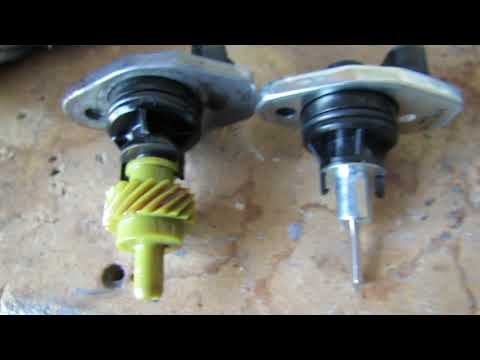 If I slide under the car from the front, I can easily see three sensors into the transmission, but I have no idea what the other two are because I can't find a decent diagram or video!
The white one is the one I've already changed out. Can anyone tell me which is the other sensor?
Thanks in advance for any assistance!