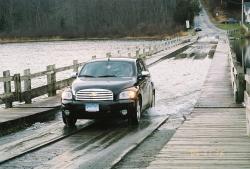 Howdy, Stranger!
It looks like you're new here. If you want to get involved, click one of these buttons!
ray80
About
Screen Name

ray80

Email

Joined

Visits

985

Last Active

Roles

Member

Points

237

Badges

24

Posts

1,655
Activity
I join this forum one reason,
To say Dude!
You saved my life!!!
My mom just bought a 2019 Honda Fit
And some idiots where she works were
cleaning the roof and got acid on her
brand new car, what company is going to
pay for it but I'm detailing it.
The paint cleaned up pretty easily
With nufinish. But I got some on the plastic
Right at the top of the hood. I was washing it
And washing it and washing it
It would not come out. I did this 10 minutes ago
She is asleep. I just used the peanut butter
And it came out. So, sleep well knowing you
Saved a life tonight! LOL!
I'm only laughing on the inside
And I am dead serious!
Sincerely, Robert M Harris!
PS. You are the man!