Do you currently own a 2019 or newer RAM pickup? A reporter would like to speak with you. Please reach out to
[email protected]
by 1/27 for more info.
Guidelines for Judging Condition & Value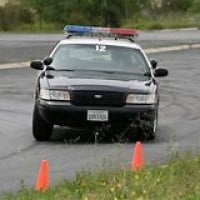 Mr_Shiftright
Sonoma, California
Posts: 64,482
This is a frozen topic that your Host thought
might be useful as a reference tool. Whenever a
discussion or inquiry about the value of a certain
vintage car comes up in the Classics Conference, we
can refer to this chart to help us decide what
we're really "looking" at when we say "I've got a
_______in really good condition."

These definitions are commonly accepted by
appraisers and Concours judges in the U.S.

#1 Excellent--this is a top quality show car. It's
like new, probably better than new. It is rarely
if ever driven, and no expense has been spared in
making it as perfect and accurate a restoration as
possible.

#2 Very Good--this is close to a show car, and in
fact, is probably the type of car one usually sees
placing 3rd or 4th at local or regional car shows.
It is detailed, runs beautifully, and you'd have to
look very closely to see defects. It differs from
a #1 car in that it may be driven on tours and to
and from shows, and it may not have been a total
frame-off restoration.

#3 Good--This is a very presentable daily driver
that may show some minor wear and tear, a few very
small dings, a scratch or two in the chrome, a
crack in the tail light lens and a wear spot in the
carpet. From 20 feet away, the car looks great,
but upon closer inspection you can tell it's used
(but cared for). Most nice cars parked on the
street are #3s, as are most amateur restorations
done neatly but not necessarily accurately or with
the best materials.

#4 Fair--This is a complete and running vehicle
but it shows signs of needing work. The body, paint
and chrome may be "run down" but there is no
extensive rust or bodywork needed. A little shabby,
maybe missing some small parts, but a functional
car that can be driven every day.

#5 Poor--This car may need a complete restoration,
but it is not a basket case, rust heap or a
severely wrecked car. It is mostly complete, with
no major missing components, but it isn't
necessarily running. Better than a parts car.

#6 Parts Car--beyond hope for restoration, but it
may have some sheetmetal or trim parts or worn-out
components that could be removed and rebuilt.

PS: These classes of condition can also be
weighted with a + or -....such as #3+ or #2-, if
you're not quite sure where the car you're looking
at falls
This discussion has been closed.