Howdy, Stranger!
It looks like you're new here. If you want to get involved, click one of these buttons!
Quick Links
Welcome to the Edmunds forums! We are changing the way you sign into our forums.
Click here
to learn more.
Watch Out for Kia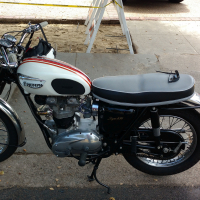 Mr_Shiftright
Sonoma, California
Posts: 60,641
KIA is looking more and more like the next brand to go belly-up in the American market.

With very stiff competition from sister Hyundai, and with GM and Chrysler dealers folding (thus ending multi-brand outlets), KIA will probably not be able to sell enough cars to stay in business here.

What ails this brand? Is the entry level market just too cheap for most buyers these days?

What could KIA change before it's too late?
MODERATOR --Need help with anything? Click on my name!
Tagged: