Howdy, Stranger!
It looks like you're new here. If you want to get involved, click one of these buttons!
Quick Links
Have you recently tried to lease a vehicle again after your last lease ended
, and found that average monthly payments have gone so far up that you decided to get a cheaper vehicle with a lower monthly payment or purchase a used car?
If so, a reporter would like to talk to you about it. Please reach out to
[email protected]
by Thursday, October 18, 2018 telling us a little about your experience, and the Edmunds PR team may connect you with the journalist.
If you experience loading issues with the login/register form, please completely disable ad blocker or use an incognito or in-private window to log in.
Watch Out for Kia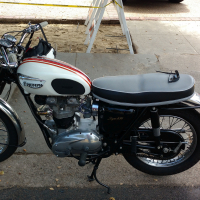 Mr_Shiftright
Sonoma, California
Posts: 61,692
KIA is looking more and more like the next brand to go belly-up in the American market.

With very stiff competition from sister Hyundai, and with GM and Chrysler dealers folding (thus ending multi-brand outlets), KIA will probably not be able to sell enough cars to stay in business here.

What ails this brand? Is the entry level market just too cheap for most buyers these days?

What could KIA change before it's too late?
MODERATOR --Need help with anything? Click on my name!
Tagged: