Preparing a used car for sale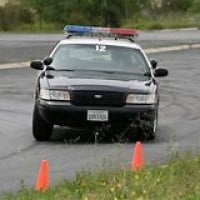 Mr_Shiftright
Member
Posts: 64,482
I'm often amazed, going to car auctions, how people could have earned themselves hundreds, possibly thousands of extra dollars by doing the minimal detailing and fixing up of their cars prior to sale.

There are theories (which I believe more or less) that a person makes up their mind, or at least leans very heavily toward a purchase of a used car, within the first 30 seconds of seeing it.

First thing they do is look at it, so it should look good on the outside. Second thing they do is sit in it, so a nice big hole in the front seat or a lousy smell...well, that has just about killed the deal.

Oddly enough, I think the mechanical preparation is the least important (presuming the car will start and is safe, of course.).

You can sell a pretty and clean car with a bad radio and non-working a/c a LOT easier than a car with a great radio and cold a/c but with a torn-up interior and dull paint job.
Tagged:
This discussion has been closed.