Songs About Cars & Trucks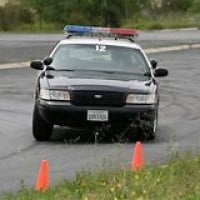 Mr_Shiftright
Sonoma, California
Member
Posts: 64,482
The automobile is part of our culture, and it
creeps into just about everything we
do....including song writing.

I'm starting to collect what I hope will become a
sort of "Master List" of popular songs that are
either directly about a car, about driving, or
about a journey by car, truck, bus (four wheels or
more only, sorry you bike freaks) you name it. It
could be as specific as Tom Waits' "Ol' 55" (no,
trivia buffs, it wasn't a Chevy!) or as obvious as
"Little Deuce Coupe" or Janis Joplin's "Mercedes
Benz"...name all you can...I'm sure there are
hundreds I don't know, especially in the newer
head-banging music, so if you can be specific about
the title and singer(s), that would help. (Who
sang that line....oooooo...drivin' my life
away...etc?)

thanks for the help!
Tagged:
This discussion has been closed.