LEMON LAWS: Clearing Up Misconceptions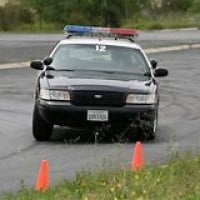 Mr_Shiftright
Member
Posts: 64,482
Since there seem to be a number of misconceptions floating around out there about LEMON LAWS, I thought this might be a good place to provide information as well as discuss personal experiences people have had in dealing with Lemon Law issues.

BASICS:

1.Lemon Laws vary from state to state so you MUST be familiar with your state's provisions

2. Lemon Laws only apply to new vehicles that are still under factory warranty...that's it!

3. The vehicle (with some state exceptions) must be for personal or household use.

4. The defect must interfere with the vehicle's ability to conform to the automaker's written warranty. If the car is "ugly" or "rides too hard", you just bought the wrong car...not the manufacturer's problem.

5. Most of the time, the rule is the car must be replacer money refunded if the dealer can't fix the problem after 4 tries, or if the total repair time (down time) is 30 days. (Does this apply to one problem, or all collective problems in your state?)

6. The problem must substantially affect the value, use or safety of the vehicle. Sun visors sticking? Probably not good enough!

7. Anything caused by neglect or abuse of course aren't valid.

8. Don't modify your car..this could undermine your case completely

9. Keep a good paper trail...document everything, even phone calls.

10. You will probably have to go to mediation for your dispute before any lemon law will kick in for your benefit.

Any other ideas/experiences?
Tagged:
This discussion has been closed.