They Shoot Pintos, Don't They?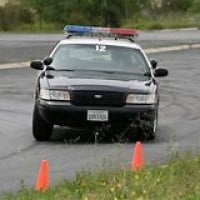 Mr_Shiftright
Member
Posts: 64,482
Mr. Keith Martin, editor of Sports Car Market
Magazine and a cheeky fellow, proposes in his Feb.
99 issue, under the title of this topic, a rather
touchy subject....that some cars, old or not,
aren't worth saving and should be junked and
recycled. In part he says:

"At every swap meet we are confronted by hordes of
near-derelict cars with no redeeming value,
including four-door sedans that should have died
and gone to the great recycling yard in the sky
long ago, rusty pigs whose value will never support
a restoration and wallet-sucking automotive
irrelevancies whose chief pull on our heartstrings
in that we first learned to drive or were
introduced to the mysteries of sex in a similar
car."

"Just having two doors and a top that goes down
isn't necessarily a deed to eternal restoration
either. There is no shortage of TR4s in the world,
nor is there ever likely to be (referring to Peter
Egan's recent column in Road and Track about seeing
a deplorably rusty Triumph and compulsively
offering $50 for it). We say let those TRs or Alfas
or Porsches that have become unrestorable hulks
go. Send them to that great universal scrapyard,
their molecules freed to be reborn in a new car.
Imagine, the steel from Mr. Egan's derelict TR4 may
end up as the fender for a Mercedes E-55, not a
bad fate. The world will thank you for helping
reduce its clutter, and surely the poor car you put
out of its misery will enjoy its new chance at
life as well."


So, what's your reaction to this? What about
Grandma's 74 Cadillac four door with the crunched
fender and 162K on it and an exhaust emission that
would knock birds out of the trees? Shall we take
her out back (the car, not Grandma..c'mon) and cut
her up for scrap? Why save cars that were nothing
much to begin with, or are, realistically, too far
gone to justify all the human effort and wealth
necessary to bring them back?
Tagged:
This discussion has been closed.