Are you shopping for a new vehicle and having trouble finding one, or have you been waiting a long time for a factory order? A reporter would like to speak with you; please reach out to
[email protected]
by Tues. 5/11 for more details.
The World's Weirdest Explanations for Mechanical Problems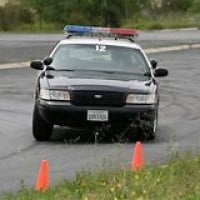 Mr_Shiftright
Sonoma, California
Member
Posts: 64,482
As your Host, I am constantly amazed and amused by the imaginative, preposterous explanations occasionally offered to customers by their mechanics or dealerships.

While I have no idea if the explainers are just serious misinformed, pulling a fast one, or just having fun with the customer ("what WILL they believe?"), I would like to ask you to share some of the weirdest and most implausible explanations you have discovered here at Town Hall or experienced yourself.

It could be anything from "bad fuel" to explain a slipping clutch or "they all do that" to explain a horrifying screech in the brakes. And of course there are equally crazy explanations for parts delays, damage to your car, and why you "have to buy this car today!"

Here's how this discussion works:

State the problem first in reasonable detail and then the explanation and why you think it's crazy (if it's not already obvious).

Don't quote names of dealers or of Town Hall participants...just give a brief synopsis of what the problem was and how someone tried to explain it away.
Tagged:
This discussion has been closed.