How Much a Month to Own Your Car?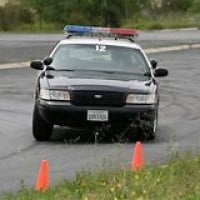 Mr_Shiftright
Sonoma, California
Member
Posts: 64,482
The subject of maintenance and repair costs comes up a lot in this Board, and so does New vs. Used, or Repair or Not Repair, and so I thought it might be useful to post some actual expenses, especially for cars out of warranty.

I realize not everyone is as attracted to keeping track of costs as I might be, but I keep pretty good records and I figure it's running me about $120 a month for my 1988 Alfa Romeo.

Here's what I included in the total per month cost

1. All repairs
2. All maintenance
3. All gas
4. All insurance

I didn't include depreciation (price I'm likely to get for the car now as opposed to what I paid for it) since this would reflect so differently with different ages and makes, and kind of "skew" the results.

I'm looking for an average cost for an average type of car, and probably only cars out of warranty, just to be fair.

I'm at about $120/month and if I factored in depreciation, it would be about $140/month.
Tagged:
This discussion has been closed.