The Age of the Disposable Car Is Here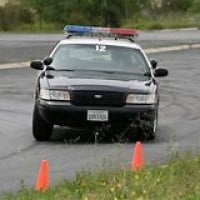 Mr_Shiftright
Sonoma, California
Member
Posts: 64,482
I was reading the technical information on the new BMW 745i. It is a beautiful, awesome, expensive and really, really complex machine.

And I got to thinking........

Who the HELL is going to fix this car when something major happens to it out of warranty, and who is going to pay for it?

Here in California, shop rates are already at $90/hr and heading fast for $100. Can you imagine pulling the V12 engine out of an early 90s BMW 850 coupe and what that would cost? Or even the engine on a 560SL Mercedes, when the car is worth $22K and the engine rebuild alone will cost $15K?

Can you imagine even a electrical harness fire in a '97 Corvette that say wiped out just the wiring, the computers and melted a bit of fiberglass? Or a blown engine on a Chrysler Sebring 5-6 years from now? Worse yet, all these scenarios 10 years from now?

I really think manufacturers are aware of this, and this is why we are getting more and more toward a very precisely built, very low-maintenance "please don't touch it yourself" type of car with extended service intervals, 100K tune ups and 7,500 mile oil changes.

What the automakers are planning for, I think, is the eventuality of building a car designed to go about 150K trouble-free miles, that is then junked at the first major repair, regardless of condition.

Doing major repairs on just about any 2001 car will be prohibitively expensive in 5-6 years. The technology will be obsolete, the labor rates even higher, the complexity staggering, and the talent pool to fix them smaller than even today (how many bright young people you know declare at age 18 that they want to forego college and study to be automotive technicians?)

You are still skeptical? Well, think about how dealers are struggling to fix almost NEW cars? How will they deal with old ones? Who's going to remember all the specs and TBS bulletins and keep all the old scanners, once we've gone on to OBD-V, 48 volt electrics and component multiplexing?
Tagged:
This discussion has been closed.