Are you a current or recent car shopper who bought an EV and then installed solar – or who had solar already, making the decision to go electric easier?
OR
Are you a recent EV buyer (past 3 months) as a result of manufacturer incentives and dealer discounts on these vehicles, including year-end deals? Were you convinced to buy an EV after finding a good end-of-year deal, or due to uncertainty around which EVs will no longer qualify for full/partial EV tax credits in 2024? A national business reporter is interested in speaking with you. Please reach out to
[email protected]
by 12/15 if interested in sharing your story.
How many miles using conventional oil before needing rebuild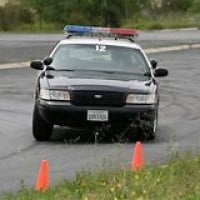 Mr_Shiftright
Member
Posts: 64,481
Okay, I'll start this to get it going.

I'd say it depends on the car or engine first of all (not all cars are created equal).

Then it depends on how often you change the oil.

So if it's an engine known for rugged dependability, and you change the oil and filter with meticulous frequency, I think any good quality oil will give you the same results.

Realistically, you can expect about 200-225K out of a gasoline engine, especially a 5-6-or 8 cylinder that isn't turning so fast, and perhaps 150K-275K from a good strong diesel.

Beyond that, yes, a few engines will go (no, that Volvo didn't go a million miles on ONE engine), but I think you'll find that the best kept, most lovingly maintained engines can't really go much further than that no matter what oil you put in them.

Just my opinion, but as proof I invite you to go to a wrecking yard, and either examine the odometers on all undamaged cars or ask the yard to take a guessimate for you. I think you will rarely find one over 200K, that's what I'm betting.

I have personally pushed two engines past 200K. A 1988 Saab turbo 4 cylinder to 235K before the cylinder head cracked, and a Mercedes Benz diesel, which is now at 226K, running great but starting to use some oil.

I have heard many claims of fantastically high mileages during my rounds as an appraiser, but I have never, ever seen proof to back those claims up. The receipts always seem to be missing or the odometer "broke way back" or there's "a new speedo in there now so it won't show", etc. etc.

I think the highest verified mileage I've seen myself was 310K on a Mercedes diesel. I'm sure there are legitimately higher ones somewhere, but not many.
This discussion has been closed.