Can you help me identify these cars?
I was going through old family photos and stumbled upon some pictures of cars, and I would like to identify what they are.
Here are a few images of them: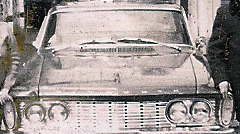 The last I could only see the grill of the car and not sure how good that will be in determining what model that is.
Tagged: