HOST has mechanical question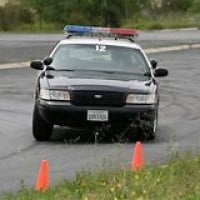 Mr_Shiftright
Sonoma, California
Member
Posts: 64,482
Some advice from the M&R Senate, please.

One of my cars is a Benz diesel. Great car but parts replacements are very expensive.

I seem to have a noisy CV joint in the rear swing axles somewhere. I get a clicking and sometimes a binding noise when I back up, for a few seconds--then the CV joint must load up and it's gone.

No noise forward, no noise on the road---EXCEPT---I have heard the characteristic raprapraprap noise when making a hard, sweeping, high speed LEFT turn. This noise co-incides perfectly with wheel rotation and speed.

Question: Since there are two axles and four joints, each costing HUNDREDS of dollars a pop, I want to GUESS which one is bad.

My conclusion is that it is the right side swing axle, and I'd like to get a good one from a wrecker and save money that way.

Do you all think this is a good guess?

NOTE: Can't duplicate noise on a lift because wheels are hanging. Tough to isolate noise just by walking alongside the car when it's backing up. Noise travels under there, can't be certain.
I guess I could back over a friend but thus far no volunteers.
This discussion has been closed.