Okay, I'm switching to BioDiesel!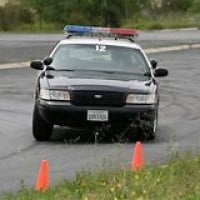 Mr_Shiftright
Sonoma, California
Member
Posts: 64,482
One of the vehicles in the current Shiftright Fleet is a Mercedes 300D and I've decided to try running it on 100% biodiesel fuel, commonly called B100 at the pump.

It sells for a painful $2.69 a gallon here in Marin County, California, but the big Benz is quite economical for its size and it's mostly a second car these days anyway.

I invite anyone else who is using or intends to use biodiesel and perhaps we can share experiences.

Info on biodiesel is available at www.biodiesel.org, but most of the Q&A requires Adobe Reader.

The mere thought of my car smelling like the grease from french fries (oops, I mean American fries) is irresistable.

So far the only precautions I'm taking prior to first fill up are 2 new fuel filters and 2 new pre filters, which I will change right after the first tankful of B100 is consumned. B100 is a very good solvent and will clean out residue slime and algae as well as make the injectors squeeky clean again. With the Benz double filter system, any gunk will be trapped before it gets to the expensive parts (oh, we hope!).

The fuel lines in my car are all steel or plastic so I'm not expecting any rubber hose deterioration issues.

Lessee...$2.69 a gallon at 26 miles per gallon ...well that's about 10 cents a mile, so it's about the same as a large V8 sedan getting 18 mpg @ $1.75 a gallon for gas. Not too bad.

Of course the point isn't that this old Benz can compete with a modern V8 sedan is any meaningful way (except smashing into it and vaporizing it) but that many of the nastier diesel emissions are eliminated in dramatic fashion and that the source of biodiesel is domestically produced soybean, other veggies I guess (hemp?) and restaurant grease. It's sorta patriotic I guess.

I am a bit worried if inhaling the exhaust will raise my cholesterol levels, but I suppose that's an acceptable risk.
Tagged:
This discussion has been closed.