Are you a current or recent car shopper who bought an EV and then installed solar – or who had solar already, making the decision to go electric easier?
OR
Are you a recent EV buyer (past 3 months) as a result of manufacturer incentives and dealer discounts on these vehicles, including year-end deals? Were you convinced to buy an EV after finding a good end-of-year deal, or due to uncertainty around which EVs will no longer qualify for full/partial EV tax credits in 2024? A national business reporter is interested in speaking with you. Please reach out to
[email protected]
by 12/15 if interested in sharing your story.
Extended crank times with Buick Enclave
I have a 2012 Enclave that we purchased 8 months ago. We really like the car except for one problem-random extended crank time ~ 15% of the time. I have had it in (2) dealerships 5 times in the last 6 months plus I brought it to a private mechanic. This vehicle is still under warranty and the dealerships cannot repeat the problem and send me on my way. The private mechanic said the high pressure fuel pump was getting ready to go out as it would leak down during his pressure test. The last dealer said if I could video the condition he would be able to possibly perform a leakdown test- but because it never throws any codes it's indicating that everything is fine.
I have actually narrowed down that after you drive the vehicle (I drive around the block and park back in garage) and wait for 1 to 2 hours you can duplicate this extended crank every time. If you only let it rest for 30 minutes it starts fine and the same for if you let it sit for maore than 2.5 hours. My hypothesis is that driving it pressures up the fuel system (time or distance doesn't matter) and it takes time for the injectors to leak by and (1) allow fuel to accumulate in the cylinder and (2) bleeds pressure from the rail. So after you have an extended start the engine runs "rich" (rough idle, surge)for a few seconds to burn out the extra fuel. After 2.5-3 hours it must evaporate the fuel? I have tried speaking with GM customer service and have been playing phone tag for (3) days- the last dealership has the video and they have finally said that I am not crazy and that it does have an extended start but they are not sure what they can do but they will speak with their technitions. No call back as of yet. I posted a compiled video of the extended crank condition as both dealerships and GM directly are acting like this is the first time they have ever heard of this and I call [non-permissible content removed]. Has anyone else had this problem? Also I had the top end "cleaned" about 1000 miles ago and it didn't help anything, made the car run worse for a while but no improvements. The car only has ~38k miles and we purchased it with ~23k miles.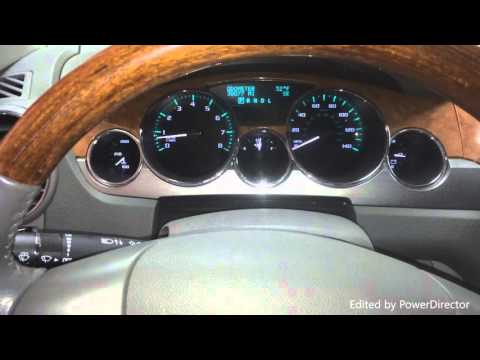 https://www.youtube.com/watch?v=d_irqmqtKuw&feature=em-upload_owner
If you have had the same issue I would love to hear about it.
I know it was long winded, but I thank you for your time.