Attractive Older Cars and Why You Think So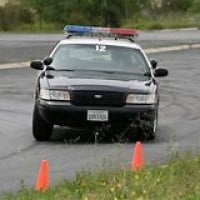 Mr_Shiftright
Sonoma, California
Member
Posts: 64,482
edited March 2014
in Mazda
Those are pretty good lists, and made with a good eye, all in all, and I can live with most of them (scratch the Monte Carlo and I'd be happier) as long as I keep the word "style" in mind and don't let "size" get in the way. It's interesting that some cars only look good BIG and some look good SMALL, and when a big car is too small or vice-versa it doesn't work for me.

I think the last generation RX-7 was a beautiful car in that it was modern but restrained...not a superficial scoop or piece of phony anything on the car...just right.

Sometimes only time can judge a car's beauty...one rule of thumb I've relied on is whether a car still looks good when it's stripped and lying in a wrecking yard...like the 70s Alfa GTV sedan, a clean Bertone design that even looks good wrecked with pieces missing. Can't say that for the Monte, IMO.
Tagged:
This discussion has been closed.