Could This EVER Happen Again?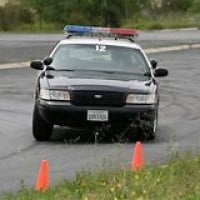 Mr_Shiftright
Sonoma, California
Member
Posts: 64,482
I was watching a documentary on the history of the Mustang recently, and was struck by one thing: the incredible degree of enthusiasm and anticipation generated by the introduction of this car in 1964.

There were documented stories of the police having to be called to CLOSE DOWN Ford dealerships, because the crowd pressing in on the unveiling of the Mustang were getting dangerous.

Some people who put down deposits on a new Mustang but whose checks had not cleared, were SLEEPING in the cars or near to them so that the car would not be sold from under them.

Ford dealers took 22,000 firm order the FIRST DAY the car was released. They sold 414,000 of them in 4.5 months and 1,000,000 of them in 1.5 years (it took GM 40 years to sell a million Corvettes).

Do you think that a car could ever capture people's imagination, desire and interest like this in the year 2007? Or is the time for such a phenomenon in the automobile industry over and done with?