Mitsubishi Lancer Evolution X
rcpax
Member
Posts: 580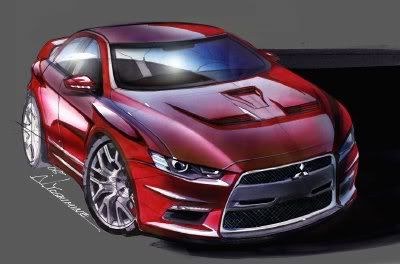 At NAIAS this January, Mitsubishi is set to unveil the prototype for the next generation Lancer Evolution X. As with the 2008 Lancer, it is highly anticipated that the Evo X will very closely resemble previous concept models.
The Evo X is not only important for Mitsubishi in terms of Passenger car sales, but also in its Motorsports involvement in the WRC. The Evo X will be the base for the upcoming Lancer WRC world rally car that Mitsubishi will use to compete in the WRC as a full manufacturer team, hopefully in 2008.
Tagged:
This discussion has been closed.