Are you shopping for a new vehicle and having trouble finding one, or have you been waiting a long time for a factory order? A reporter would like to speak with you; please reach out to
[email protected]
by Tues. 5/11 for more details.
Honda Throws Down the Gauntlet---Hydrogen Car is Here!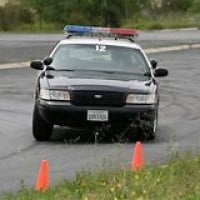 Mr_Shiftright
Sonoma, California
Member
Posts: 64,482
edited March 2014
in Honda
Well it looks like the Japanese once again tap the Big Three on their right shoulder and then run around their left end:
http://www.usatoday.com/money/autos/2007-05-10-honda-fuel-cell_N.htm?csp=34
What do you all think? Is this going to fly? And if it does, what effect will it have on the American car buying public, the world, the economy?
Is this HUGE or is this just PR smoke and mirrors and a way for Honda to improve gas car sales?
Think Honda will ditch this in two years like GM did with their EV lease program on the IMPACT?
Target date 2008--coming to a driveway near you.
MrShiftright
Visiting Host
Tagged:
This discussion has been closed.