Hello, My Name Is (insert) and I'm a Horsepower-Holic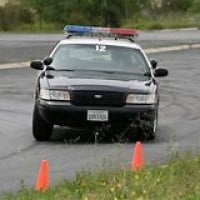 Mr_Shiftright
Sonoma, California
Member
Posts: 64,482
This is my sad story. I guess if you're here, you have one, too.
I....I....don't know what comes over me.
You put a herd of ponies under my foot and this...this...*demon* takes over, :mad: robbing me of all common sense, eradicating my fears, narrowing my vision, making my palms sweaty...
Oh, I've tried to kick the habit, lord knows I've tried.
Yes, yes, I took competition driver training courses to "get it out of my system"...TWICE in fact, at Laguna Seca....did it help? HA! Made it *worse*. :sick: I feel resentment now. I feel they WANTED me to be a horsepower addict. "Hey kid, the first lap's free".
I've done some despicable things to feed my addiction, I'll admit it. One day I was frolicking in my Porsche 928 (as one tends to do in a Porsche 928), and as I fandangoed around a high speed bender, lo and behold this M3 is also frolicking in the opposite direction....only I am frolicking just a little tighter than he does and he slightly crosses the yellow line.....BLING...our rear view mirrors touch at about 60 miles per hour, in an instant, without warning.
(pant) (pant) That was startling. That's when I knew I needed more help than I was getting.
So track time wasn't the answer, I knew that now. There was only one way out. It was time to do something *drastic*. :surprise:
Yeah, you guessed it. Trade in the Porsche for a 108 HP Scion.
Oh, it wasn't too bad at first. I did get a stickshift, and I put on some sway bars, big exhaust system, intake, shock tower brace, and, well...I played this sham for a while....but being used to stronger stuff, I had to have MORE horsepower, and all the time. The poor Scion was being flogged. 20000 miles and the tires and brakes are *shot*, done, finito.
The other day I really got the horsepower "jitters". I was driving by a used car lot and saw....yes...temptation....a used yellow EVO....
zoom zoom? I thought....hmmmm.....let's take it for a spin. I can handle it. I won't buy it.
Ohhhhhh, that car was fun. I got that old feeling back. My right foot couldn't control itself. It just couldn't. Finally I overpowered my foot with both hands and limped back to the car lot, (this isn't easy to do) and tossed the keys in the basket and ran over here and fast as I could.
I need group therapy. If I get another 300 HP car, I'm gonna do bad things....isn't there some institute, some doctor in Vienna, who can help me before I race again? I have a credit card in my pocket and I'll use it if I have to.....
Nigel X
Horsepower-Holic
Tagged:
This discussion has been closed.