Are you a current or recent car shopper who bought an EV and then installed solar – or who had solar already, making the decision to go electric easier?
OR
Are you a recent EV buyer (past 3 months) as a result of manufacturer incentives and dealer discounts on these vehicles, including year-end deals? Were you convinced to buy an EV after finding a good end-of-year deal, or due to uncertainty around which EVs will no longer qualify for full/partial EV tax credits in 2024? A national business reporter is interested in speaking with you. Please reach out to
[email protected]
by 12/15 if interested in sharing your story.
China To Build Cars in North America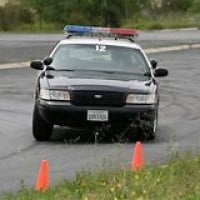 Mr_Shiftright
Member
Posts: 64,481
This is an interesting new wrinkle in the global automobile market. China plans not merely to import their own automobiles, but to build them in Mexico.
Do you think that if this venture is successful, we will see Chinese cars built in the US in the near future?
Would you buy a Chinese car made in Mexico and imported into the US?
What's interesting about all this is that China has become prosperous in the past by making components for other global manufacturers, but hasn't yet make the jump to producing their own complex electronics, machinery, etc. They make their wealth on components.
One wonders if this type of operation represents the next shift int he Chinese economy, where they compete head to head with other manufacturers of big ticket consumer items.
Full Story Here:
http://www.bendweekly.com/Worldwide-News/7766.html
Visiting Host
Tagged:
This discussion has been closed.