Are you shopping for a new vehicle and having trouble finding one, or have you been waiting a long time for a factory order? A reporter would like to speak with you; please reach out to
[email protected]
by Tues. 5/11 for more details.
The Test Drive That Shattered Your Dream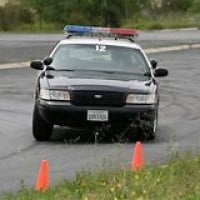 Mr_Shiftright
Sonoma, California
Member
Posts: 64,482
Have you ever had this experience? I sure have.

I get all excited over the hype, reviews, magazine articles, Internet "buzz" that I'm hearing about a new or near-new car.

Finally I work out a way to get a *real* test drive, where I can take my time and really work the car. (something more than around the block). Shoot, I might even think about buying the darn thing!

And then..........WHAT a disappointment!!

I'm shocked. I'm speechless. How can the reality be so different than the hype? It is ME?!!

I turn in the keys and I don't even WANT to start negotiating. I don't want the car at any price.

I'd like to hear your story. I'm interested to know what you were expecting, and why it was so different from what you experienced. I'll share mine as well a bit later on.

Do you think if you had heard NOTHING about the car, you would have been more forgiving?

Who or what do you blame for this dis-connect?

Did it take a while for the "truth" (subjective truth, of course) to sink in, or did you know right away that this was not the car for you?
Tagged:
This discussion has been closed.