Howdy, Stranger!
It looks like you're new here. If you want to get involved, click one of these buttons!
Quick Links
Have you tried to purchase a new vehicle within the last 6 months and either:

* Brought too much debt with you from your previous car that you couldn't afford a new car purchase?
* Expected to find a 0% finance deal on a new vehicle, but had trouble finding one?
* Made the decision to buy used since new vehicles were too expensive?
If any of these situations apply to you, a reporter would like to talk to you about it. Please reach out to
[email protected]
by Wednesday, October 17, 2018 telling us a little about your experience, and the Edmunds PR team may connect you with the journalist.
If you experience loading issues with the login/register form, please completely disable ad blocker or use an incognito or in-private window to log in.
Separated At Birth?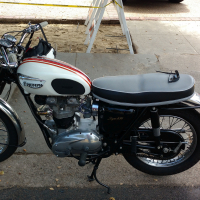 Mr_Shiftright
Sonoma, California
Posts: 61,653
Ever look at a new car and have it remind you of something else---another car of the same era, or a car from the past, or even an object that's not a real car?

This happens to me all the time. I see some detail of styling on a popular new car and I think "Now WHERE have I seen that before?"

Anyway, read on. Maybe something will jar your memory as well.

The next post is my first example:
MODERATOR --Need help with anything? Click on my name!
Tagged:
This discussion has been closed.