Are you shopping for a new vehicle and having trouble finding one, or have you been waiting a long time for a factory order? A reporter would like to speak with you; please reach out to
[email protected]
by Tues. 5/11 for more details.
Would You Car-Shop in a Facility That Housed Every New Car Available?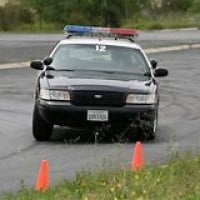 Mr_Shiftright
Sonoma, California
Member
Posts: 64,482
In other words, suppose there was The World's Largest Car Dealership--every major make of car made or imported into your country---all in one gigantic showroom, just like in an international car show. On display would be all or most of the products of each manufacturer, with informational kiosks beside each model. Outside this airplane-hanger sized building would be acres of inventory, easily accessible by golf cart, if you'd like to take a test drive.
Another hanger sized building behind the first would house all the service bays for all the cars shown in the displays.
Valet parking and a cafe would be on premises, and for service work, both loaner and rental car facilities, depending on what your dealer offers.
Would this strike you as a major convenience and make your choice easier, or would you find such an idea far too overwhelming and impersonal, and an impediment your decision?