Howdy, Stranger!
It looks like you're new here. If you want to get involved, click one of these buttons!
Quick Links
If you experience loading issues with the login/register form, please completely disable ad blocker or use an incognito or in-private window to log in.
Yugo. Are they the worst car of all time?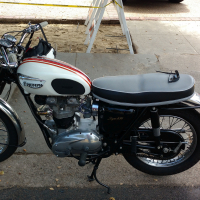 Mr_Shiftright
Sonoma, California
Posts: 61,411
Right up there near the top, no doubt. Here are some of my candidates for Worst Car of All Time and Maybe for the Rest of Eternity. You may wish to add your own. I'm trying to stick to cars that actually were sold in the USA.

YUGO--a kind of Slavic Fiat, slammed together and shipped here thanks to the same man who gave us the Bricklin. The Yugo wasn't ready for US roads, and the parts and service networks were virtually non-existant. A recipe for disaster.

Austin America

Renault Dauphine

Jaguar XJ6 (Series One)

First VW Rabbits

Renault Alliance (marketed through AMC)

Chevrolet Vega
MODERATOR --Need help with anything? Click on my name!
Tagged:
This discussion has been closed.