1975-1985 Domestics---the Doomed Decade?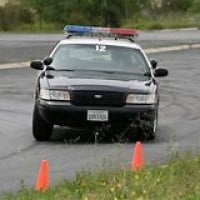 Mr_Shiftright
Member
Posts: 64,482
My friend called me up yesterday to complain that he has been unable to junk a '79 Seville. He claimed the wrecking yards would not accept cars of that vintage.

I was a bit surprised so I called up three yards in my area, and sure enough, none of them were very anxious to go pick up the car for free. The word was that 1975-85 domestics are not worth the yard space for parting out, and that there is very little demand for parts for them. One guy told me he even refused an '82 kind of stripped (stolen) and rough Corvette C4.

If this is true, then these cars are quite doomed, since there will be no parts for those people who might want to save the one they have.

When I stopped to think about it, the junkyards' position makes perfect sense from a business point of view. Very few folks are saving and restoring these cars, so parts demand is very low. Since the wrecking yards are now falling under more regulations regarding disposal of fluids and size of yards and how they can be stored/stacked, it seems logical that you arent' going to keep just any old thing in your yard.

I feel this position by the wrecking yard also accurately reflects the low value of these years of domestics in the collector car market.

By the way, the yards also are not much interested in early Japanese cars or trucks. They still like pre 1975 domestics though.
Tagged:
This discussion has been closed.