Howdy, Stranger!
It looks like you're new here. If you want to get involved, click one of these buttons!
Quick Links
Are you currently car shopping and intentionally avoiding vehicles with all of the flashy new infotainment and technology features? Are you considering an older car just to avoid the complex tech, or trying to find a new model that's as basic as possible?
If so, a reporter would love to speak to you. Please send a note to
[email protected]
with your information by the end of the day on
Wednesday, Jan. 16, 2019.
My all new XC90, the faults have never stopped from the beginning---from China
reachreach
Posts: 4
edited February 2016
in Volvo
Based on trust to Volvo, and approval to the space and rich functionality of XC90, tolerating a series of shortcomings, such as engine's unpleasant voice, abrupt sense of acceleration , Expensive price, inconvenient maintenance, I ordered a all new XC90(2016 T6 8-speed, 320Hp,5-seat,) in November 2015.
I was planning to drive it back home during Chinese New Year holiday. I could enjoy travel with my families, and thought that make our life more wonderful. But the truth is opposite, it's a beginning of nightmare.
the faults of the so-called all new XC90, starting from the day I picked it up, have never stopped! And, until now, have not been resolved!
1、The car's crazy faults
So far, the total mileage is almost 1000 kilometers (including going back and forth several times to 4s store for repairing it).
December 13, 2015, ( the day I picked up the car), when the salesman tested ACC function with me, the front car stopped for red traffic light, then, this xc90 automatically braked and stopped, however, however, an accident occurred, its engine went dead, and needs shift gear from D to P, then restart the engine manually, and then shift gear from P to D, then can go again.
At that time, I challenged why engine went dead, the salesman explained that ACC is just like this. What an idiot I was to believe him!
Through verifying, the engine will not go dead when this car'ACC automatically brake and stop.
This is suspected of fraud sales.
The following picture is about the brake description of XC90's ACC.
Pic 1
Who knows what caused the engine's dead? Who knows the fearful consequences of engine's accident dead?
Does Volvo protect passengers' safety like this?
On December 19, 2015, after start the engine, the car prompt "Suspension failure" (red font), and was not allowed to run, but after about 10 seconds, the reminder for fault disappeared, and could continue to run. Next, I conducted a number of tests, then found that " suspension please contact customer service" will appear occasionally during starting.
Below (pic.2) is the starting moment.
Pic 2
The 2nd day,
1st time I drove it to the 4S shop to detect and maintain.
However, after coming back, the vehicle prompted " Alarm system failure please contact customer service"for days.
See below (pic.3 & 4).
Pic 3
Pic 4
Helpless,
2nd time I drove the car to the 4S shop for inspection and maintenance.
Then, in the next days, frequent failures appeared!
"suspension failure, please park safely" . (pic.5)
Pic 5
Then, " Suspension trunk switch be pressed continually"(pic.6)
Pic 6
And, " suspension please contact customer service"(pic. 7)
Pic 7
I had no choice,
3rd time I sent it to 4S shop.
But nothing, after only 1 day, started the car, suggesting that " Windshield sensor sensors are blocked please refer to the owner's Manual ". See below.(pic.8)
Pic 8
But nothing get repaired again, after 1 more day, when starting the car, " suspension please contact customer service" appeared again.
Oh!
The 4th time maintenance came!
This time, the 4S shop invited maintenance master from the Volvo Chinese headquarters (in Shanghai) to guide maintenance, measures including cutting off electricity from batteries. (pic.9,10 & 11)
Pic 9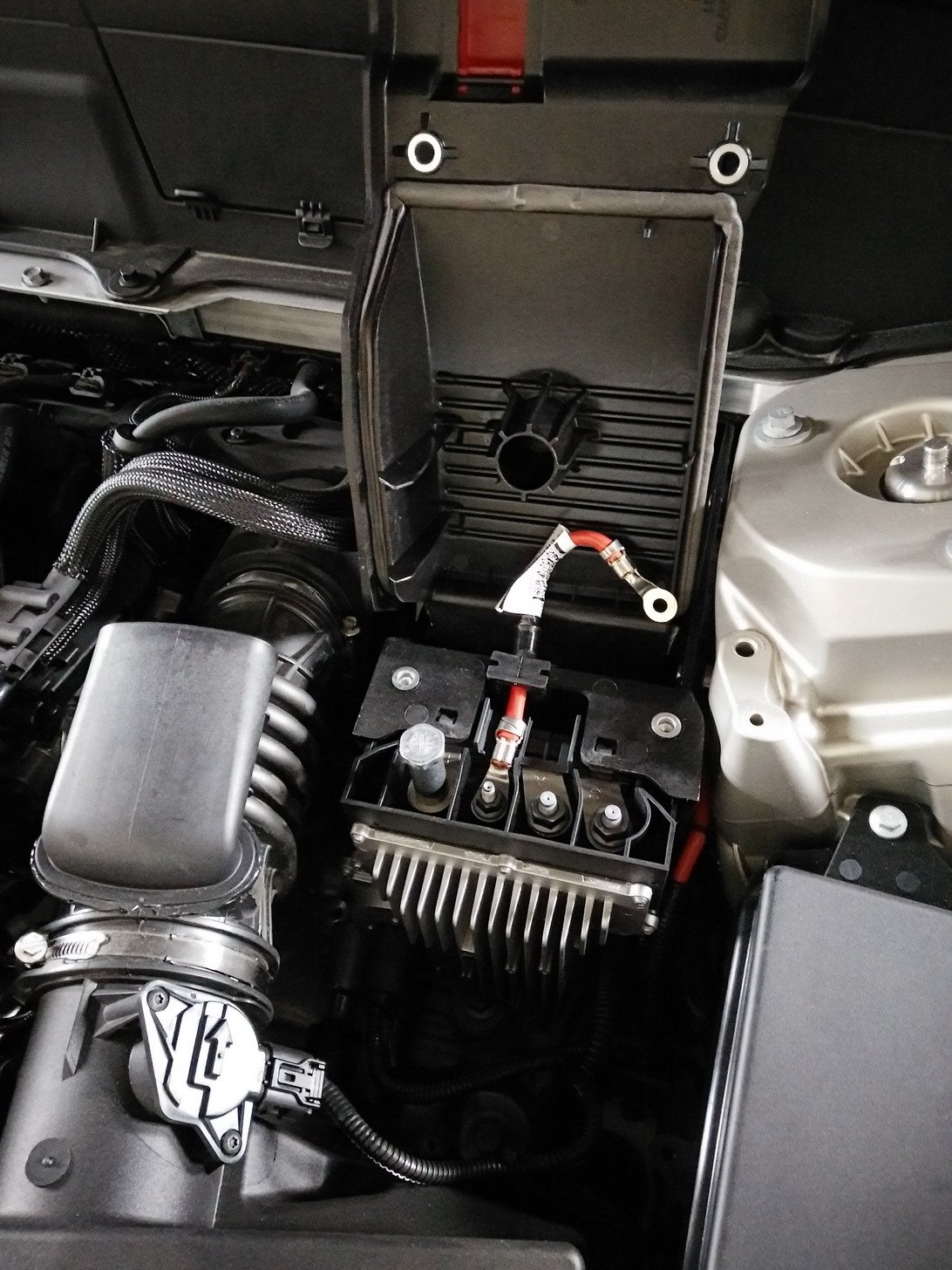 Pic 10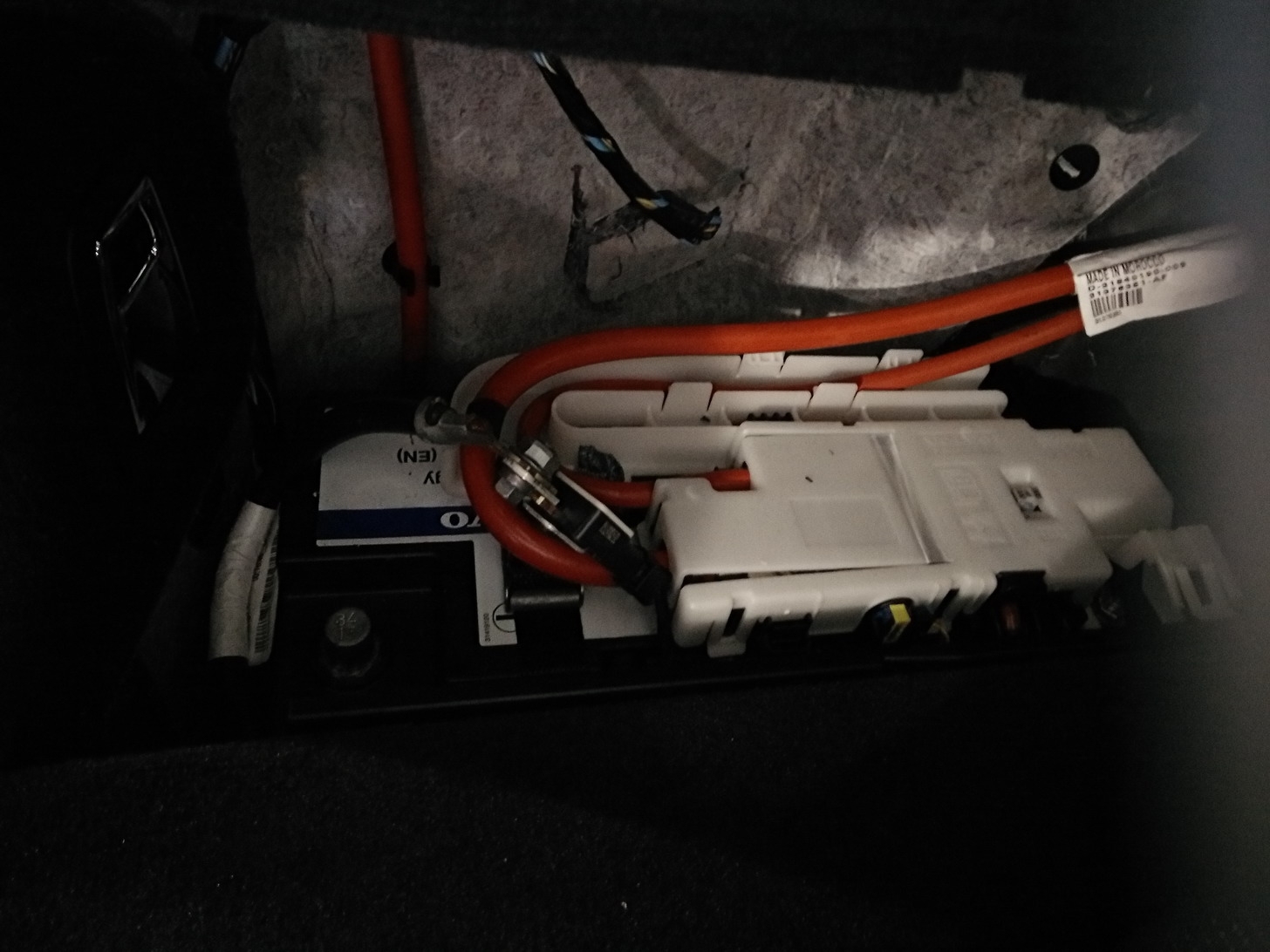 Pic 11
But, that was not where things ended.
The 5th time, I drove the all new xc90 into the 4S shop for inspection and maintenance,
because of the contradiction of suspension error, see below (pic. 12)
Pic 12
The picture above shows: check "suspension control disabled", driving computer reported "suspension please contact customer service "
The picture below (pic.13)shows: check "suspension control disabled", without error message.
Pic 13
Till today , all faults are not identified! Not to mention being solved!
2、 how about the 4s shop's attitude?
During second maintenance, I Put forward the requirement of returning car. But 4S shop has never faced the requirement directly, its views is always like this " first of the all is to find out the reason " "these Fault prompts are caused by checking "suspension control disabled" ". It's really ridiculous!
Third maintenance, I Put forward the requirement of returning car, 4S shop continued to evade.
Fourth maintenance, 4S shop continued like that.
I don't know why an option, which driver can select, can cause A variety of different fault, such as "suspension failure", " Windshield sensor sensors are blocked", "Suspension trunk switch be pressed continually", "Alarm system failure", even causing the engine to dead?
Cosmic joke!
3、 I was forced from the Volvo fans into "detractor"
I acknowledge I was careless and was deceived when I picked up the car.
Faults are always around this car, how can I use it normally? How dare I drive it for a long travel?
A replacement models prepared for 12 years, is this level?
4、Tell me what are your points of view, please?
Come on, where are your opinions, advice, criticism, support and questions, are all welcome!
5、finally, the followings are certifications of owner.
Pic 14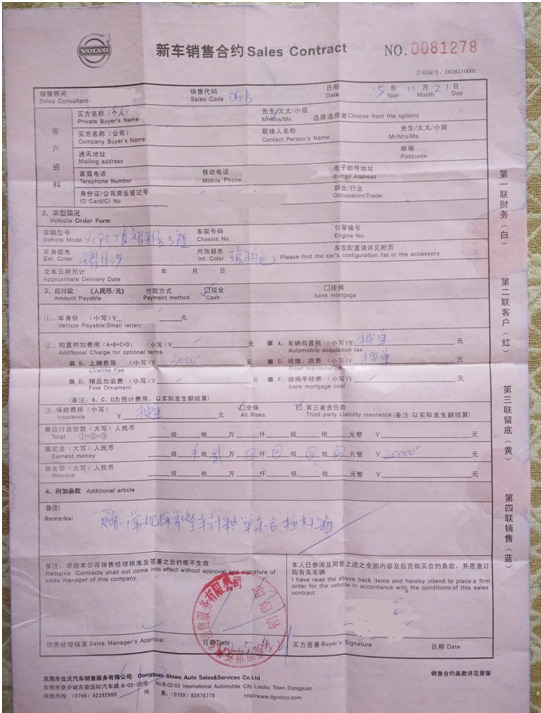 Pic 15
Pic 16
the link below is about this car in Chinese
http://club.autohome.com.cn/bbs/thread-c-3420-49106682-1.html