Has the 2017 Chevy Volt Just Rendered the Tesla Model 3 Obsolete?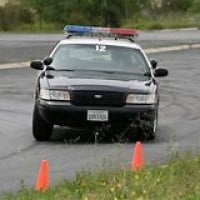 Mr_Shiftright
Member
Posts: 64,482
....or any other EV for that matter?

Let's look at the numbers together, and see if this premise holds water!


RANGE:

"Using data obtained from the Department of Transport's 2009 National Household Travel Survey (NHTS), Garrett Fitzgerald and Rob van Haaren analyzed the travel data of survey participants, concluding that 95 percent of the 748,918 recorded single-trip journeys by car were under 30 miles." source: Green Car Reports


The Volt's range is 50 miles (tested in "real world" conditions). Therefore, it is possible that most people could run the Volt with gasoline for weeks at a time, thus rendering an EV's range of 100-200 miles a luxury that nobody needs.

MAINTENANCE:

Current estimate from Tesla state that yearly maintenance on a Tesla (while in warranty) would be about $600 a year.

Volt maintenance includes tire rotation at 7,500 miles, oil at 24 months, cabin air filter at 36 months, evap check and air filter at 75,000 miles.

PERFORMANCE:

Don't have performance specs on the Model 3, but the Volt is pretty peppy in EV mode, under 8 seconds 0-60, similar with gas engine.

ECONOMY

Most EVs cost you about 3 to 4 KwH per 100 miles.

MPG: Volt's gas engine delivers 42 mpg.

PURCHASE PRICE: About the same after tax credits, etc.


SERVICING: Any Chevy dealer or independent service station vs. Tesla Service Center


CHARGING RATES: Both vehicles charge about the same rate on home charger. Volt does not have a "supercharger" option, as GM thought this irrelevant for the Volt.

CARGO CAPACITY: Don't have dimensions on the Model 3 but the VOLT is not as spacious as a Crossover might be.


--------------------------------------------------------------------------------------------------------------------------------------------

SUMMARY: Why would someone choose a Model 3 over a VOLT?
Tagged: