Shifty Needs Your Help in Buying a Car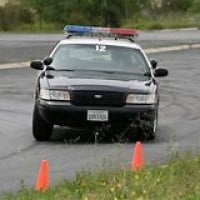 Mr_Shiftright
Member
Posts: 64,481
Welcome to:

Shiftright's Choice--a stirring drama of money, lust and pathetic waffling:

------------------------------------------------

I need some advice here on the best way to go to acquire a MINI:

Choice #1:

Friend has a 2003 Cooper S (supercharged model), mint, 15,000 miles, black on black, well-equipped. Price is $17,000

Pros: It's the S model, which is a lot faster than the base model Cooper. Miles are really low, condition is perfect, history known since new (one owner), price is about $7,000 less than a comparably equipped new S model, which is now a turbo, not a SC car. About the max I really want to spend on a car. No increase in car payments.

Cons: MINI resale values are damn high. It's a lot for a 2003 with no warranty left. Black on black wouldn't be my first choice in this car.

Choice #2:

Another friend has a 2005 Cooper S on his lot, massively equipped with everything, including NAV, 32,500 miles, good colors (blue/white), very small balance of warranty, for $22,000.

Pros: It's an S, has some warranty, very well equipped, good colors

Cons: I could buy a brand new 2007 base model for the same price; miles are 2X the 2003 car, still more than I'd like to spend but I could stretch for it. Increases car payments $100 a month.

Choice #3:

I can buy a new BASE Mini in the colors I really like and well but not lavishly equipped for $21,000.

Pros: Get the colors and equipment I really want. Full warranty.

Cons: Not much faster than my Scion xA, and $5,000 more than the 2003 black one. Increases car payments about $100 a month

Not a Choice: A brand new Cooper S with equipment, tax and license is too much money for me.

As the FLY says in the end of the movie: Help ME! Help ME!

NOTE-- any of the used cars could get an extended warranty for about $1,000 on drivetrain and some other items (not everything).
Tagged:
This discussion has been closed.