Howdy, Stranger!
It looks like you're new here. If you want to get involved, click one of these buttons!
Quick Links
If you experience loading issues with the login/register form, please completely disable ad blocker or use an incognito or in-private window to log in.
A Mechanic's Life - Tales From Under the Hood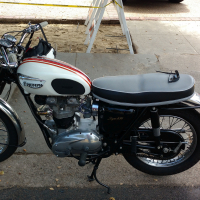 Mr_Shiftright
Sonoma, California
Posts: 61,440
This topic is for professional (or retired) techs who would like to share their experiences "in the trenches"-- the challenges of repairing modern automobiles, of running a shop, of interactions with the general public. Dedicated amateur mechanics might also want to jump in and discuss what it's like for the talented DIYer, and how they relate to both professionals and the aftermarket. Last of all, we'd like to invite any forums member who would like to know more about how technicians "think", how they run their businesses, and how to make having a car repaired easier and more cost effective.

Technicians, you've got bragging rights here, so it's not all about the downside!
MODERATOR --Need help with anything? Click on my name!
Tagged: