What's It Worth in Today's Market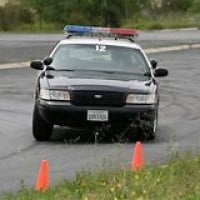 Mr_Shiftright
Sonoma, California
Member
Posts: 64,482
edited March 2014
in Buick
This is a topic for those of you who may now own
or may be shopping for a "classic" car, and would
like to know what the approximate "real money" Fair
Market Value might be.
If you're think of a particular car rather than
just general curiosity, you might want to refer to
the Guidelines for judging the condition of a
"classic" car, since the actual condition can
drastically affect value.
Guidelines for Judging Condition and Value: Topic
5
By "Fair Market Value", most appraisers, insurance
companies and legal/tax agencies mean this:
"The price paid by a willing and knowledgeable
buyer to a seller who is not under duress"
In other words, the Fair Market Value cannot be
either a distress sale or a price gained by
deception, etc. Also, the Fair Market Value cannot
be determined from asking prices in newspapers or
car magazines, but rather from actual sales.
Tagged:
This discussion has been closed.