Think You Might Have Been Cheated? Ask the "Judge" and "Jury" Right Here!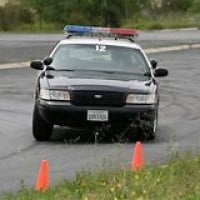 Mr_Shiftright
Sonoma, California
Member
Posts: 64,482
Hello, this is "Judge" Shiftright, your Host in Maintenance and Repair....

and this is the place to state your case! Let us help you decide if you've been "done wrong" or not.

RULES FOR THIS DISCUSSION:

1. Do NOT use any dealer's or repair shop's name! Posts using names will be deleted asap!

2. This is a game, not a courtroom. We are not lawyers or judges and don't claim legal knowledge. This is a Support Group for consumers, by other consumers.

3. Aggrieved Consumer: State your complaint and give us as many facts as you can. Try to be clear and fair.

4. Jury: Listen to the Aggrieved Consumer's story and then give your opinion...was he/she cheated or not? Give reasons, and try to be fair to both consumer and shop/dealer.

5. Judge Shiftright will also render his amateur opinion.

6. Don't forget to smile and have fun. Rants, raves and cusses are not the point here. This is your chance to rationally state your case and maybe get some ideas.
Tagged:
This discussion has been closed.