Do you currently own a 2019 or newer RAM pickup? A reporter would like to speak with you. Please reach out to
[email protected]
by 1/27 for more info.
Domestics, Germans Fare Poorly In Latest CU Survey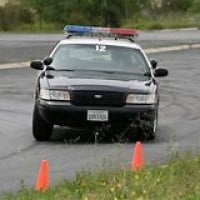 Mr_Shiftright
Sonoma, California
Posts: 64,482
Once again, using their most extensive survey methods to date, Consumer Reports have given most domestic makes and most German cars rather dismal reliability ratings.

The new report covers a number of areas (see April 2007 issue).

1. How Well Do Various Cars Age?

One survey claims to predict the RATE of INCREASE in problems as a car ages up to ten years (10). In that survey, VW cars fared the worst as they aged (175 problems per 100 vehicles), with GM and Chrysler close behind (160/100), then Hyundai, Ford and the least problems as cars aged going to Nissan, Honda and finally Toyota as the "best of the old cars".(60/100)

2. Predicted Reliability of 2003-2006 Makes and Models

Another survey covers reliability of makes and models using this criteria:

"based on the three most recent model years' data for models whose design hasn't changed since 2007"

TOP SIX:

Toyota/Honda/Scion/Acura/Lexus/Subaru

WORST SIX:

Cadillac/Jeep/Jaguar/Hummer/Land Rover/ Mercedes Benz (Mercedes was the worst of the worst, with a predicted 35-200% below average reliability rate).

No American or German make scored above average IN TOTAL, with all their models averaged in, but a few American and German MODELS were individually above average.

3. Most and Least Reliable 2007 model cars

(a few examples posted here. There are actually TEN categories)

BEST SMALL CAR: Fit/Yaris/Corolla

WORST SMALL CAR: Cobalt/Jetta/Aveo

BEST LUXURY CAR: Infiniti M/Lexus LS

WORST LUXURY CAR: Cadillac STS/MB-CLS/MB E-class/ BMW 7 series/ Jaguar S type

Where did domestics do well for 2007 models?

The domestics scored well in only three of ten categories:

BEST LARGE CARS: Lincoln Zephyr (in same group as Lexus 350, Acura TSX

BEST FAMILY CARS Ford Fusion (in same group as Prius, Accord, etc.)

BEST LARGE SUVs: Chevy Tahoe/Yukon (in same group as Land Cruiser, Sequoia, etc

SUMMARY?

Looks like Japan ran away with it all across the board.

Most domestics fell in the middle to low-middle, and with the exception of Mercury, all domestics were in a negative mean percentile (that is, below average mean reliability).

German cars also fell into negative mean percentiles, with VW, Mini, Porsche and Mercedes in the bottom ten.

Worst domestic overall for 2003-2006?

Hummer

Second worst: Jeep

Third Worst: Cadillac

THE NUMBERS BEHIND THE NUMBERS:

Vehicle reports included: 1,302,575 samples (i.e., 1.3 million vehicles)

Models surveyed across ten years: 2,200

Most responses from any one model: 7,763 from Toyota Camry

Minimum responses required to include a model in the reliability survey: 100

-------------------------------------------------

Anything you are surprised to see, or does this survey more or less match your expectations?

MrShiftright
Visiting Host
Tagged:
This discussion has been closed.