Howdy, Stranger!
It looks like you're new here. If you want to get involved, click one of these buttons!
Quick Links
Welcome to the Edmunds forums! Sign-in process in our forums has changed.
Click here
to learn more.
Jeep Liberty Starting and Stalling Problems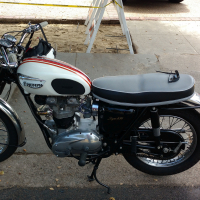 Mr_Shiftright
Sonoma, California
Posts: 60,946
edited March 2014
in Jeep
Post any concerns or problems related to hard starts, no starts, or periodic engine stalling on the Jeep Liberty.
MODERATOR --Need help with anything? Click on my name!
Tagged: