Does America Even Need Its Own Automakers?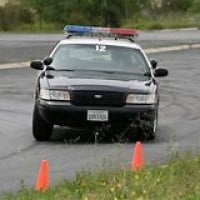 Mr_Shiftright
Sonoma, California
Member
Posts: 64,482
NOTE: This is a *longterm* thought exercise.

Some people think the Big Three are all headed for bankruptcy--at least a Chapter 11.

Could we plan ahead rather than watch the whole thing collapse and have to patch it up with government subsidy, or the court system, or dismantling by corporate raiders?

Couldn't Americans just buy their cars from someone else who can do the job better? We seem to be doing that more and more each year anyway.

Foreign companies could build them here of course,(as they do now) so jobs and benefits might not be eliminated.

America doesn't have to build everything of its own. It seems not to need a domestic camera industry for instance.

So, do we plan ahead or do we let stubborn pride force us to watch the whole industry sink into decay (e.g., like it did in Great Britain in the motorcycle and car business).

Kurt Vonnegut thought that the US government needs a "Secretary of the Future".

Should we put him/her on this problem right away?

MrShiftright
Visiting Host
Tagged:
This discussion has been closed.