Howdy, Stranger!
It looks like you're new here. If you want to get involved, click one of these buttons!
Quick Links
Are you currently car shopping and intentionally avoiding vehicles with all of the flashy new infotainment and technology features? Are you considering an older car just to avoid the complex tech, or trying to find a new model that's as basic as possible?
If so, a reporter would love to speak to you. Please send a note to
[email protected]
with your information by the end of the day on
Wednesday, Jan. 16, 2019.
What Would It Take for YOU to buy a diesel car?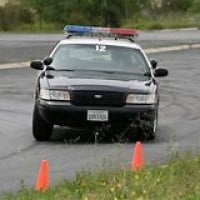 Mr_Shiftright
Sonoma, California
Posts: 62,894
We're talking passenger cars and SUVs here, not pickups.

What criteria would be necessary for you to seriously consider buying a diesel car?

You might consider one or ALL of the list below:

price of the car
price of fuel
practicality (seating capacity, # of doors, etc)
MPG
manufacturer
performance (0-60, noise, ride, handling)

Or if NOTHING would convince you, please tell us why you came to that conclusion.
MODERATOR --Need help with anything? Click on my name!
This discussion has been closed.